For nearly two decades, Solid Ground has taken a critical look at the many ways racism and racial disparities contribute to poverty – and we continually strive to break down barriers People of Color (POC) face in our community due to racism.
There is a direct line between racism and the disproportionate ways POC are impacted by lack of access to affordable housing and adequate food, and challenges navigating pathways out of poverty to stability.
Because of our work and mission "to end poverty and undo racism and other oppressions that are root causes of poverty," people often ask us what they can do to get involved – so we compiled this Undoing Racism Brochure (PDF) to provide some resources and suggestions.
We hope it helps raise awareness about how racism impacts POC on the national and local levels – including right here in our Solid Ground community – and offers some starting points to help people get involved in undoing racism. Feel free to share widely!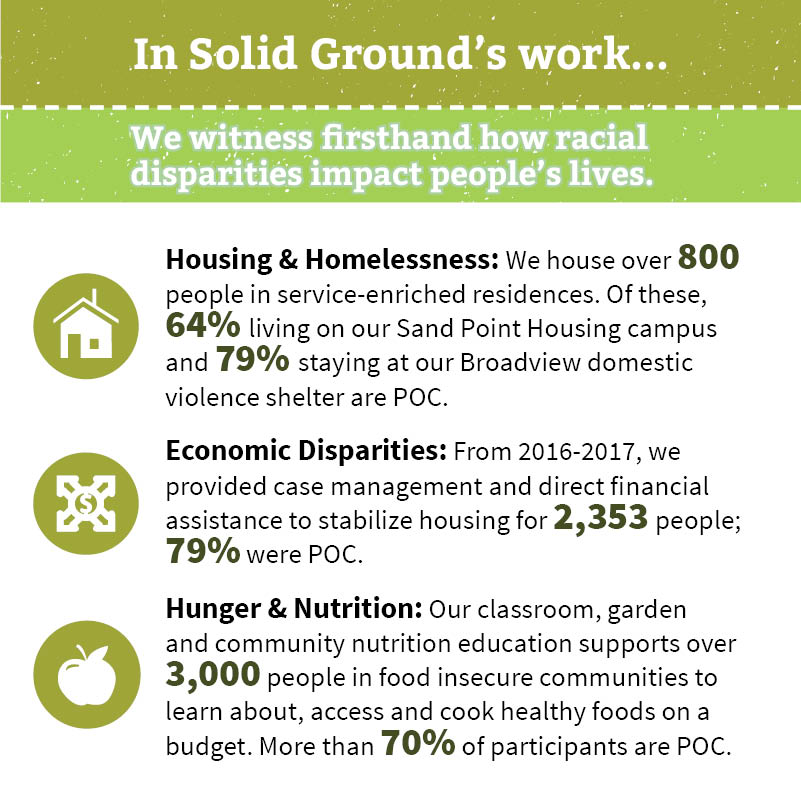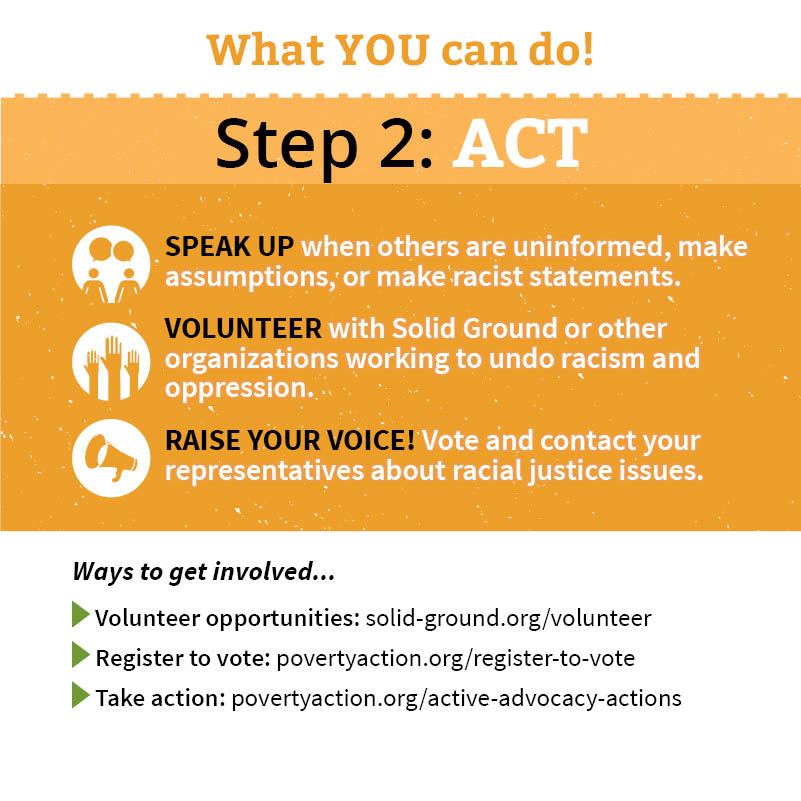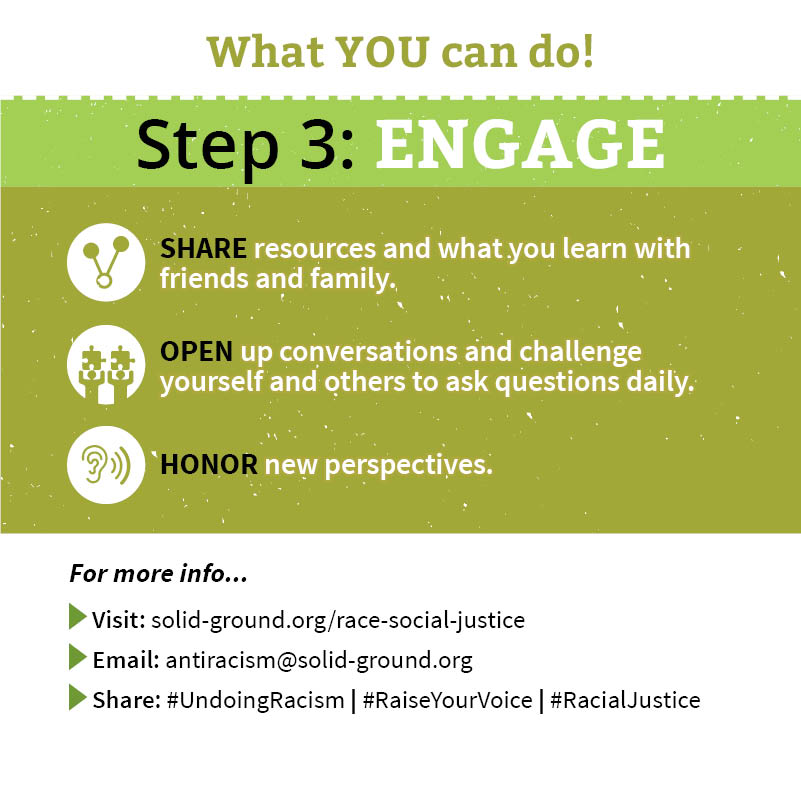 ---
Sources for data & resources in this brochure:
Questions? Visit our Race & Social Justice webpage, or contact antiracism@solid-ground.org.